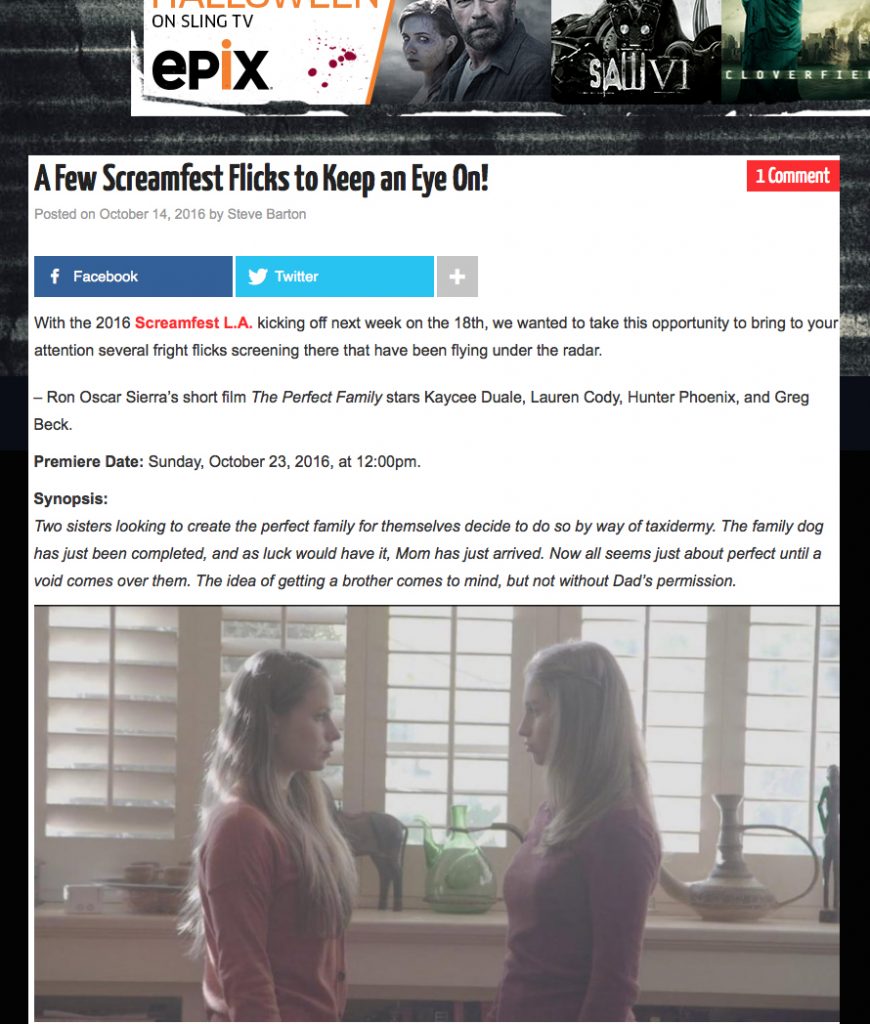 More on our little film… very cool to see the write-ups.
The Perfect Family was a Screamfest 2016 official selection!
Synopsis: Two sisters looking to create the perfect family for themselves decide to do so by way of taxidermy. The family dog has just been completed and as luck would have it Mom has just arrived. Now all seems just about perfect until a void comes over them. The idea of getting a brother comes to mind but not without Dad's permission.
Directed by: Ron Oscar Sierra
Produced by: Dannie Fite and Stevenson Opoku
Executive Producer(s): Ron Oscar Sierra
Written by: Ron Oscar Sierra
Main Cast: Kaycee Duale as Amy Reed, Lauren Cody as Cara Reed, Hunter Phoenix as Mom, and Greg Beck as Dad